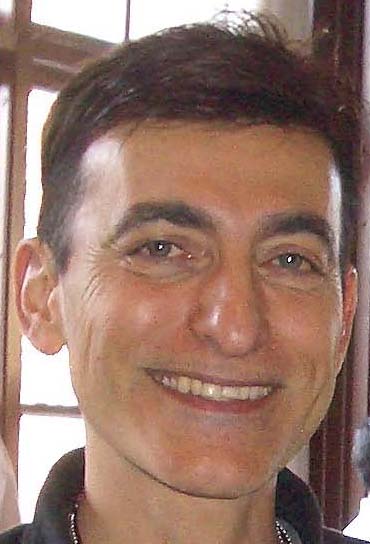 Personal Home Page


Ghassan (Gus) Y. Yacoub, PhD
(Email: gus@yacoub.net)
Ghassan is interested in improving the education of our youth at all levels. His interdisciplinary business interests includes Strategic Planning, Project Management, International Business Management, Business Models, and Management Information Systems (MIS). Since 1987, his interest in non-high tech has been mainly focused on the franchising business models where he is a multi-unit owner in the Quick Service Restaurant (QSR) industry. Since 2001, he has been a part-time faculty member at Notre Dame de Namur University (NDNU) teaching in the Graduate School of Business and Management Intensive Program.

Dr. Yacoub has over twenty five years of experience in the high-tech industry, twelve of which as a manager of IC design at the Hughes Electronics Corporation where he was a Hughes Doctoral Fellow responsible for over 25 communication chip tape-outs. He spent twelve years in the areas of VLSI signal processing design, custom, and structured-custom IC Design. While at Hughes, he served as Section Head for VLSI Signal Processing Design (1988-93), Group Head for IC Design (1985-88), and Member of the Technical Staff (1981-85).

In 1993, Ghassan co-founded a Hughes spin-off company, dQdt (specializing in DSP soft/firm cores for IP reuse) on SBIR funding from the United States Wright-Patterson Air Force. He was the Managing Partner of dQdt from inception through August 1994 when it was restructured to form ASAP Solutions, Inc. of which he was founder and CEO. dQdt was acquired by Mentor Graphics (Ticker: MENT) in 1996. ASAP Solutions' primary technology was licensed in 1997 to a third party and the Indian operation purchased in September of 1999 by Satyam Infoway (Ticker: SIFY) for $115 Million.

Ghassan received his Ph.D. degree in Electrical Engineering from UC San Diego where he completed his studies under Professor Walter H. Ku. His dissertation was in Self-Timed Interfaces for IC Systems. He received his M.S. from UC Irvine, and B.S. from UC San Diego both in Electrical Engineering. Ghassan has published over fifteen technical papers, given numerous presentations, and participated on panel discussions. During 1997, he served as a Visiting Scholar at UCSD's Electrical and Computer Engineering department.